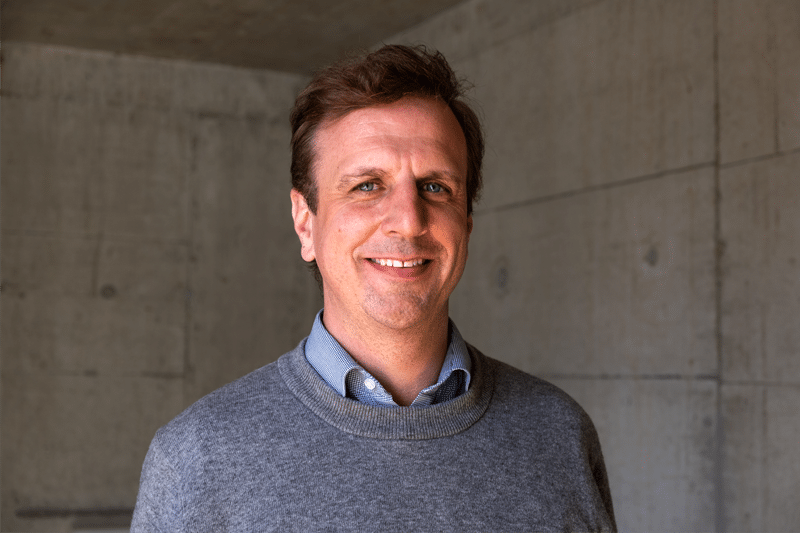 Baldwin Bakker
CEO
Lic.rer.pol. Baldwin Bakker joined the company in 1996. After graduating from the University of Berne in business management and economy and spending some time abroad, he was appointed Deputy Managing Director at Corris in 2008. Baldwin Bakker has also been a shareholder in Corris AG since 2015 and, as a consequence, was appointed as member of the board. Baldwin Bakker has been a member of the Swiss Association of Fundraising since 1999, and is entered in the professional register as a «Fundraiser BR». He regularly publishes articles on the subject of street campaigns, and is a regular speaker at various trade events. Baldwin Bakker developed the corporate strategy in cooperation with the administrative board, and he and his team are responsible for its implementation in the company's business activities. He is also responsible for product innovations and your contact for any strategic issues.
«I am proud to be able to run a company that is helping to make the world a better place. Together with my terrific team, we are able to achieve much. We also offer young adults a worthwhile activity that will be of tremendous value to them in their professional careers.»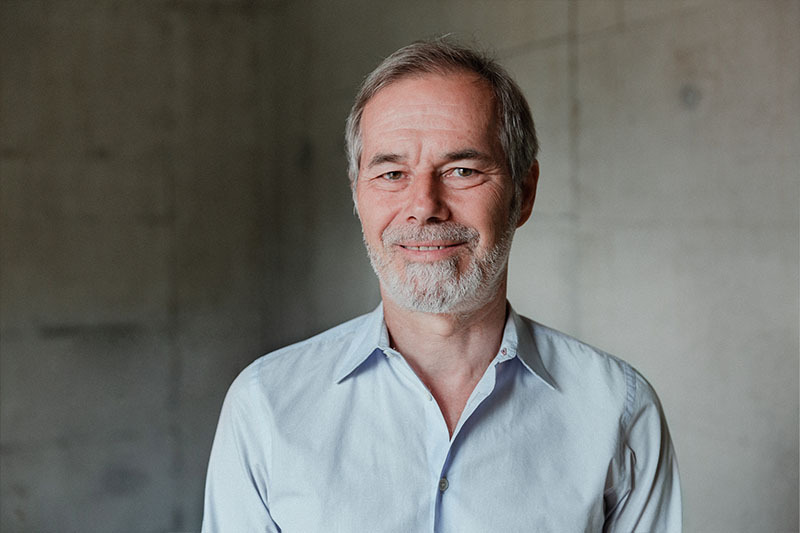 Bernard Badan
CFO
After graduating from business school in Lausanne, Bernard Badan held a number of commercial positions. He focused on accounting and moved to the non-profit sector, where he spent several years working as a financial accountant for various NPOs. In 1999 he assumed responsibility for developing bookkeeping and payroll within the company at Corris AG, both of which had previously been outsourced. In 2001 he also acquired the Federal Profession Certificate in accounting. Today, Bernard Badan is responsible for the financial division as well as for HR and the back office. He is your point of contact for any financial, accounting or balance sheet issues that may arise in association with our fundraising campaigns.
«I believe Corris is the perfect employer. The rare combination of commercial interests and non-profit environment is an extremely motivating challenge for me – for instance, when it comes to shaping our corporate culture so it is at a level with that of our clients.»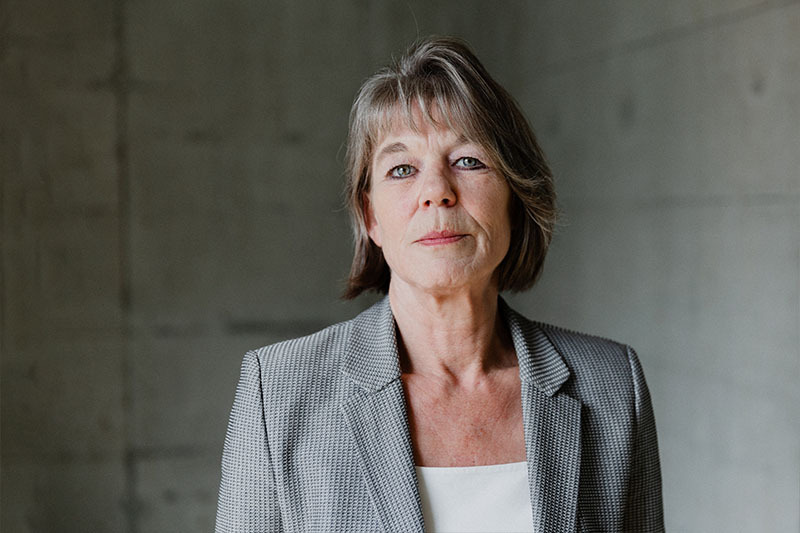 Karin Ackermann
Director services division, Member of the Extended Executive Board
After graduating in history and political sciences from the University of Innsbruck, Austria, Dr. phil. Karin Ackermann spent two years in the Central Research Division of the Gottlieb Duttweiler Institute in Rüschlikon. From 1991 until 2001 she held various management positions, and was a member of the Sciences and IT Management team at Swiss Re in Zurich. In 2001 she joined the management consultancy Knowledge Bridge Consulting as a partner and member of the company management. Karin Ackermann joined Corris in 2009. As the Director of Data Management, Karin Ackermann is responsible for the professional management of our clients' donor and membership details, processing direct debits, data acquisition and control, the modification process, our Lettershop and the preparation of evaluations and forecasts.
«At Corris, I am able to be involved in optimising the processes and developing attractive services, on a daily basis. Working with my team to develop high quality solutions for our clients both fascinates and motivates me»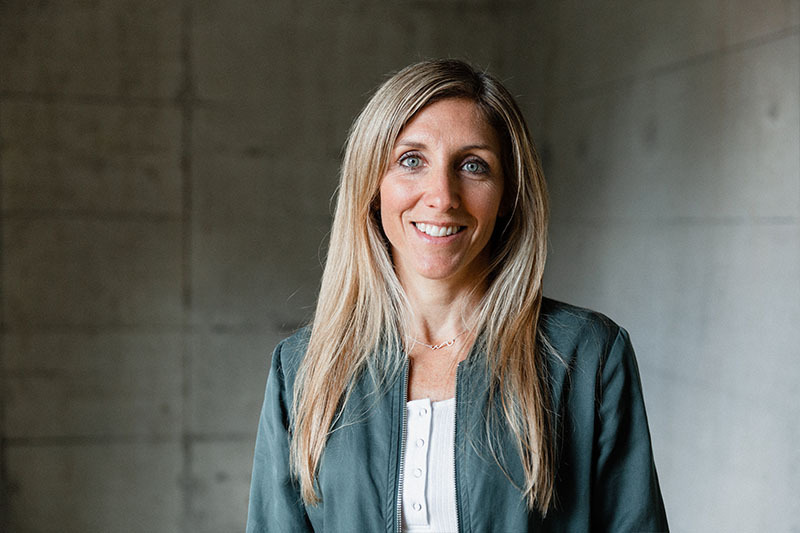 Miryam Ruoss
Director Human Resources, Member of the Extended Executive Board
Miryam Ruoss learned her craft as Assistant Human Resources at a renowned reinsurance company. She obtained her diploma as HR specialist in 2004. Since then, she engaged in continuous further training - e.g. with a CAS in labour law. Miryam Ruoss has been working as HR manager at Corris since 2012. Before this, she worked as Human Resources Manager for a US cosmetics company for seven years. At Corris, it is very important to her to form a link between the employees and the company and to represent the interests of both sides.
«Employees are not only actors, but also communicators and emissaries to the outside. Together with my team, it is my target to consult, support and promote our employees to keep Corris an attractive employer.»
Heidi Lazzarotto
Director Finance & Payroll
After finishing the Wirtschaftsgymnasium, Heidi Lazzarotto was able to develop the accounting department of an international fashion label. Afterwards, she spent several years working in the finance and controlling department of the largest raw materials holding in Switzerland. After training as a certified finance specialist, she developed accounting and HR management for a renowned French cosmetics company as finance and HR manager. To meet this challenge in the best way possible, the acquired the Swiss diploma as an HR specialist and a degree as a tax specialist at the Business School Zürich. Since 2014, Lazzarotto has been responsible for finances, accounting and salary management at Corris.
«I noticed the cordial interaction between the employees at Corris immediately. I am happy to come to work every day. I feel that I am part of a well-working team, but allowed to stay myself.»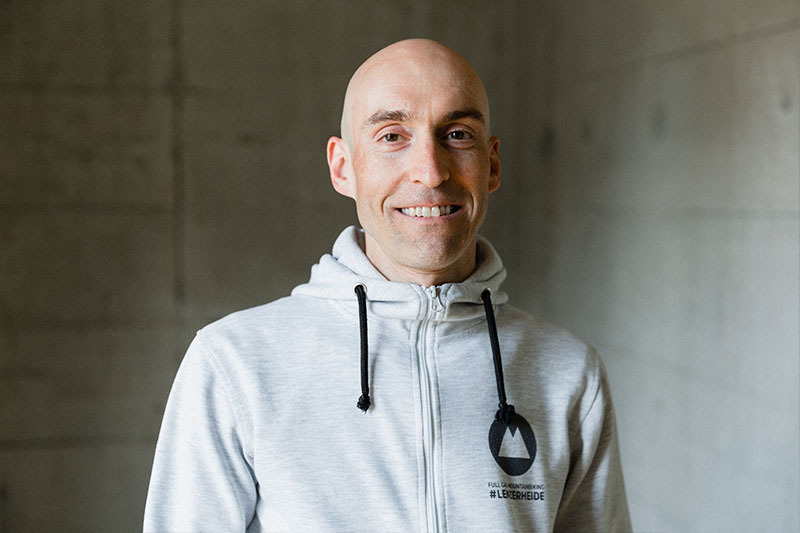 Marco Carnot
Director Software Solutions
Marco Carnot has been employed at Corris since 2002. He has since participated in further trainings in the area of software engineering at the technical university in Rapperswil. Since 2005, he has been managing the Software Solutions department and is responsible for implementing processes and interfaces, as well as for supporting applications.
«My working day is very diverse and interesting. Cooperation with the many different partners is a great challenge, but also very enriching. In my work, I can continually acquire new knowledge and link it to the specialist knowledge I already have. I enjoy that.»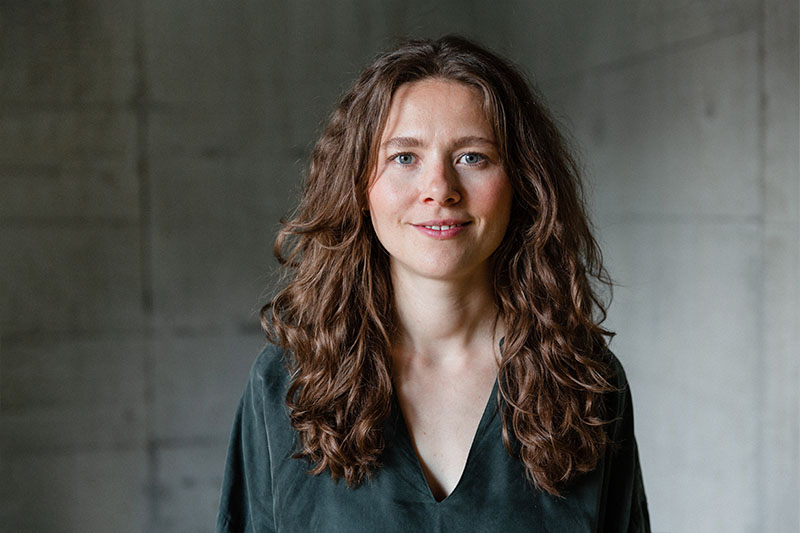 Paula Smelko
Director Marketing & Communications
Paula Smelko successfully completed a Bachelor's degree in social and communication sciences at the University of Lucerne. She was then employed for three years as a marketing manager at a Zurich-based start-up company. Since 2021, she has been Director of Marketing and Communications at Corris AG, where she is responsible for internal and external communications and manages all marketing measures and the marketing team.
«Corris is a very dynamic environment in which I can push forward creative and innovative projects with a motivated team. I am placed in a position of great trust, which I greatly appreciate and which allows me to think one step further every day".»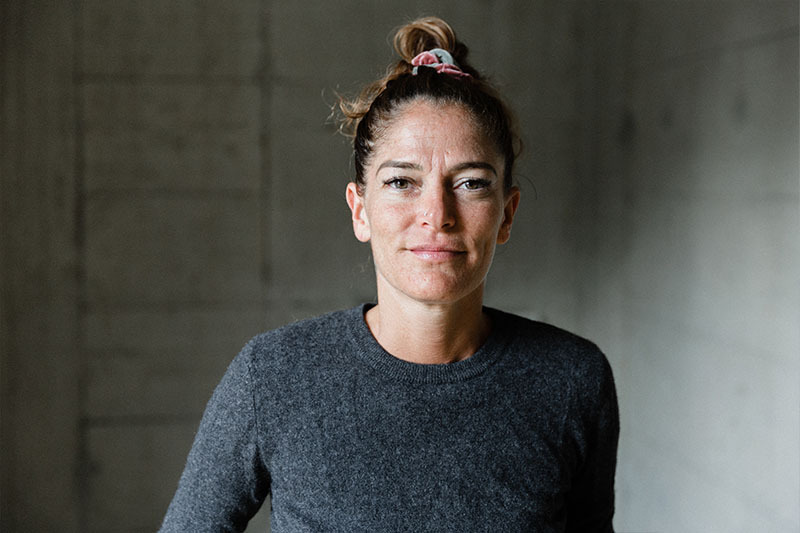 Maria Vogel
Regional Field Manager, German Speaking Switzerland
After acquiring a qualification in sales, Maria Vogel worked as a department manager and apprentice trainer in the clothing industry. She worked at Corris as a dialoguer, team leader and coordinator. After spending a year travelling through countries affected by poverty, she returned to Corris at the start of 2017 to work as co-manager of the regional field service for German-speaking Switzerland. She shares responsibility for info-booth campaigns in German-speaking Switzerland with regional field Manager Marco House and reports directly to Corris CEO Baldwin Bakker.
«For me, the work we do at Corris for so many relief organisations is a way of giving something back. I want to contribute towards making the world a better place through my work. I love working together with young people and help them to progress.»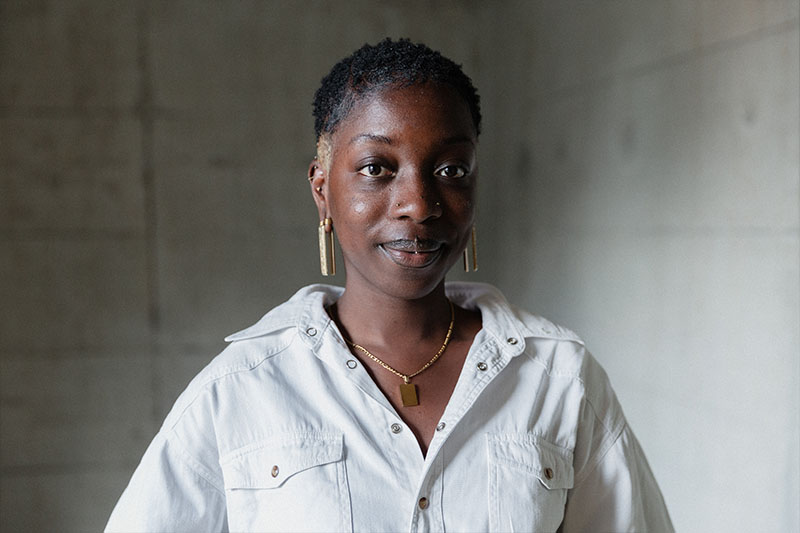 Stella Boafo
Team Leader Data Management
Stella Boafo completed her commercial apprenticeship at a media publisher in Baden. Directly after her successful graduation in 2017, she joined Corris as a clerk in Data Management. Thanks to her outstanding performance, she took over the team leadership for operational management in Data Management in July 2019. In addition, in 2020 she was responsible for managing a team of eight employees.
«I greatly enjoy working with my team. It's fun to work in a department where processes are constantly being optimized and developed. I greatly appreciate the fact that at Corris, everyone is allowed to be who they are and is accepted exactly as they are.»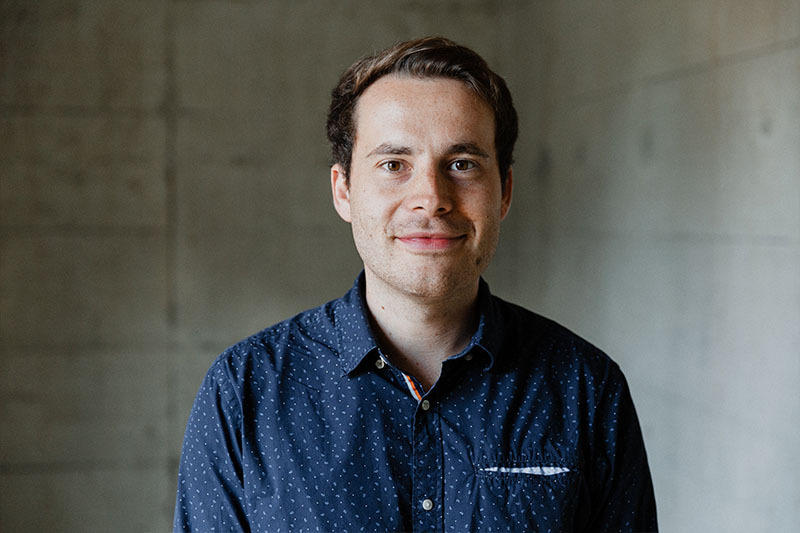 Marco House
Regional Manager, German Speaking Switzerland
Graduating from the Rudolf Steiner School in St. Gallen with a university entrance examination diploma (IMSF), Marco House joined Corris in 2011 as a dialoguer. Thanks to his outstanding performance, House quickly rose to become team leader and, in 2012, coordinator. Since February 2017 he works as regional field Manager. Together with regional field Manager Maria Vogel he leads the team of coaches and is responsible for the flawless running of the info stand fund-raising campaigns in German-speaking Switzerland. Marco House reports directly to Corris CEO Baldwin Bakker.
«I am proud to be able to support my team and our staff day after day in their worthwhile activities in German-speaking Switzerland. Our joint commitment helps to increase the donations to charities in the long term and make their projects more widely known.»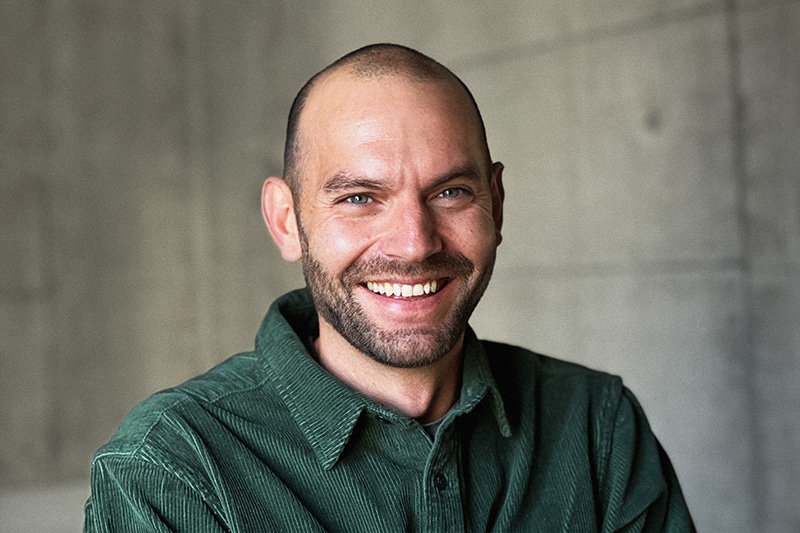 Yann Nasel
Regional Manager, French Speaking Switzerland
Yann Nasel started his career at Corris in 2006 as a Dialoguer. Thanks to his commitment, his excellent results and his in-depth knowledge of the fundraising field, he was promoted to Head of External Services for French-speaking Switzerland in 2012 and will remain so until the end of 2016. After a break, during which he was able to develop his professional experience, particularly in the events sector, he has again been responsible for all external staff in French-speaking Switzerland since June 2022, as well as for the smooth running of direct dialogue campaigns in the form of information stands.
«It is essential for my personal balance to have a professional activity in line with my personal values. It is important for me to convey and encourage mutual aid, fraternity and innovation in my daily work. Indeed, Corris is an employer who always listens to its employees and encourages the realisation of the ideas we wish to develop. Corris allows me to grow and of course to support in our own way the exciting projects of the associations with which we collaborate.»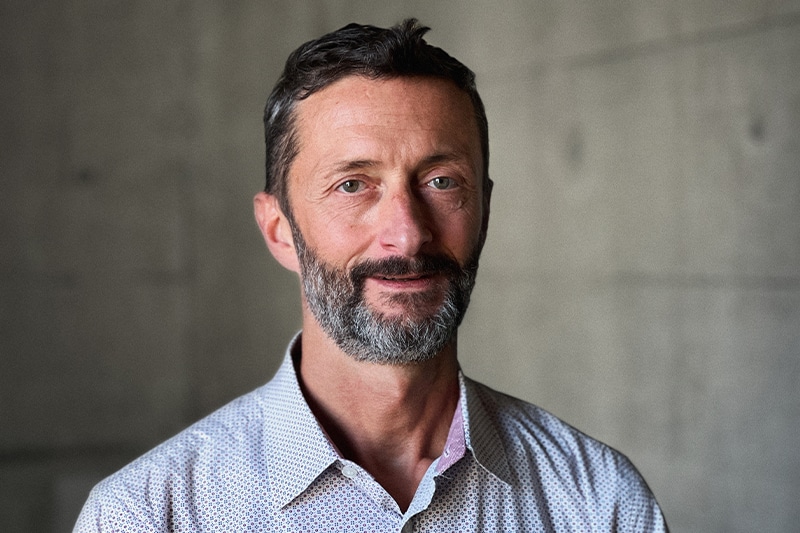 Francesco Bizzozero
Regional Manager, Italian Speaking Switzerland
After studying business management at the University of Sankt Gallen and working in finances subsequently (securities trade), he wanted to work in an environment that focuses on people. This new awareness made him complete training as manager for international solidarity at the institute Bioforce in Lyon. Missions in Uganda (for a small non-profit organisation) and Pakistan (for the foundation Terre des Hommes), opened up new perspectives for him. The cooperation with Corris AG, where he has been working as director of the Bellinzona branch and the Italian-speaking area since 2009, is a dream came true for him. He is now bale to work in the humanitarian area and development aid without having to do without his family and his beloved Tessin.
»Working for Corris means raising awareness of disadvantaged peoples and areas in people. A small branch like the one in Bellinzona offers the benefit of performing a highly diverse and stimulating profession that permits continuous renewable and further development.«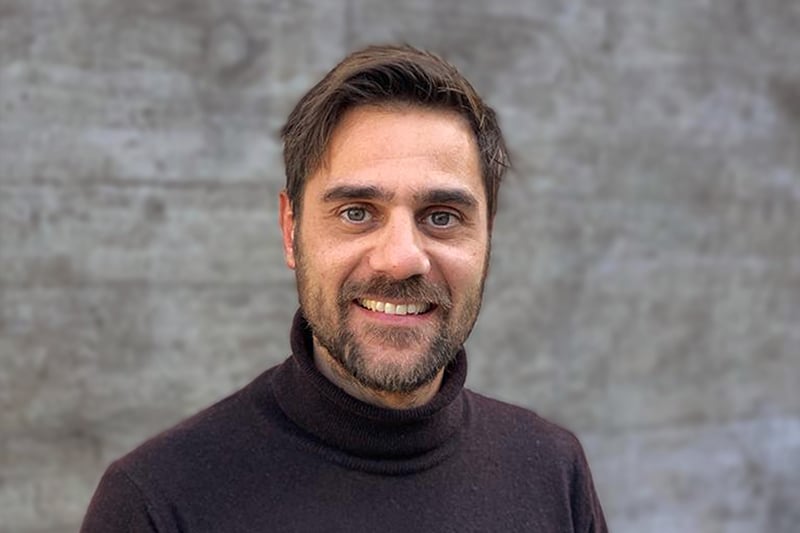 Valerio Capobianco
Regional field manager, Italian-speaking Switzerland
After many years of working in face-to-face fundraising for a non-profit organisation in Italy and other countries, Valerio Capobianco first joined Corris as a dialoguer. He took on this challenging role for two years and as a result of his excellent achievements he was first appointed coach and then Head Field Force Italian-speaking Switzerland in 2017.
«I really enjoy working for Corris. One of the attractions of this is the opportunity to cooperate with various charitable organisations and support their projects. I am thoroughly convinced that what I am doing is of value and so I am committed and dedicated to doing a professional job.»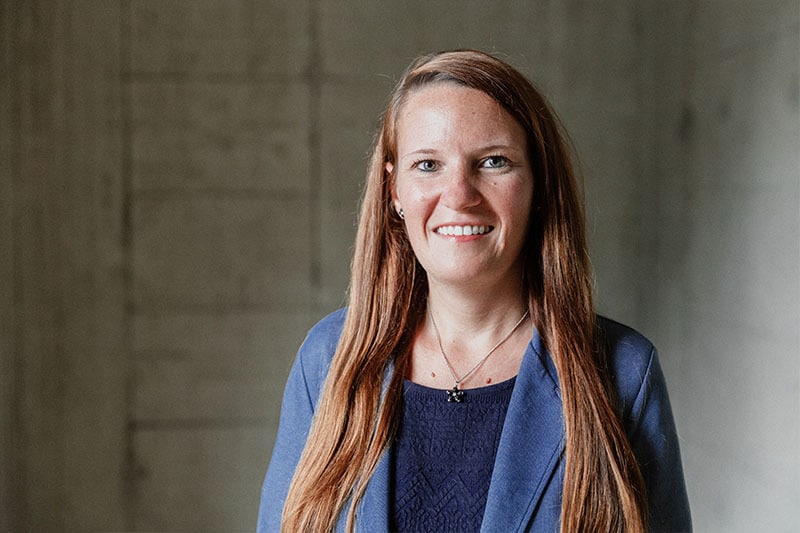 Susanne Kreuzer
Key Account Manager / Head of Internal Service Department
Thanks to her training as an industrial business management assistant and her further training as a business manager, as well as her many years of experience as a customer service manager and head of operations, Susanne Kreuzer brings with her comprehensive knowledge and practical skills. Since the beginning of June 2022, she has been in charge of internal service department at Corris for whole Switzerland and, as key account manager, is the contact person for all questions regarding the planning and implementation of campaigns and events. She is actively pushing digitalisation and helping to launch new innovative services, while ensuring that quality criteria are guaranteed in every part of the country. She can count on the support of a strong and motivated team.
«At Corris, I appreciate that my opinion and expertise are valued and that there is an open and cooperative working atmosphere. As a result, the company offers me the opportunity to contribute my skills and experience in the best possible way and to work closely with my team.»